SANCTUARY, SOCIAL HALL AND CLASSROOM RENTAL
Our Church Sanctuary and Social Hall Room are Available to Rent for Special Occasions!
Our Second Floor Classroom also is Available to Rent!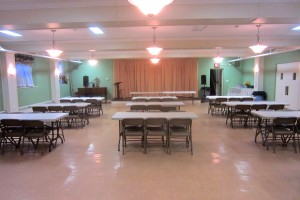 Our social room (above) is a large room with a stage, air conditioning, a piano and audio equipment available. We also have a spacious classroom, with desks and a piano available, for rent (above right). Our Sanctuary (below) is a particularly beautiful location for meetings or music. Please call the church office for more information.